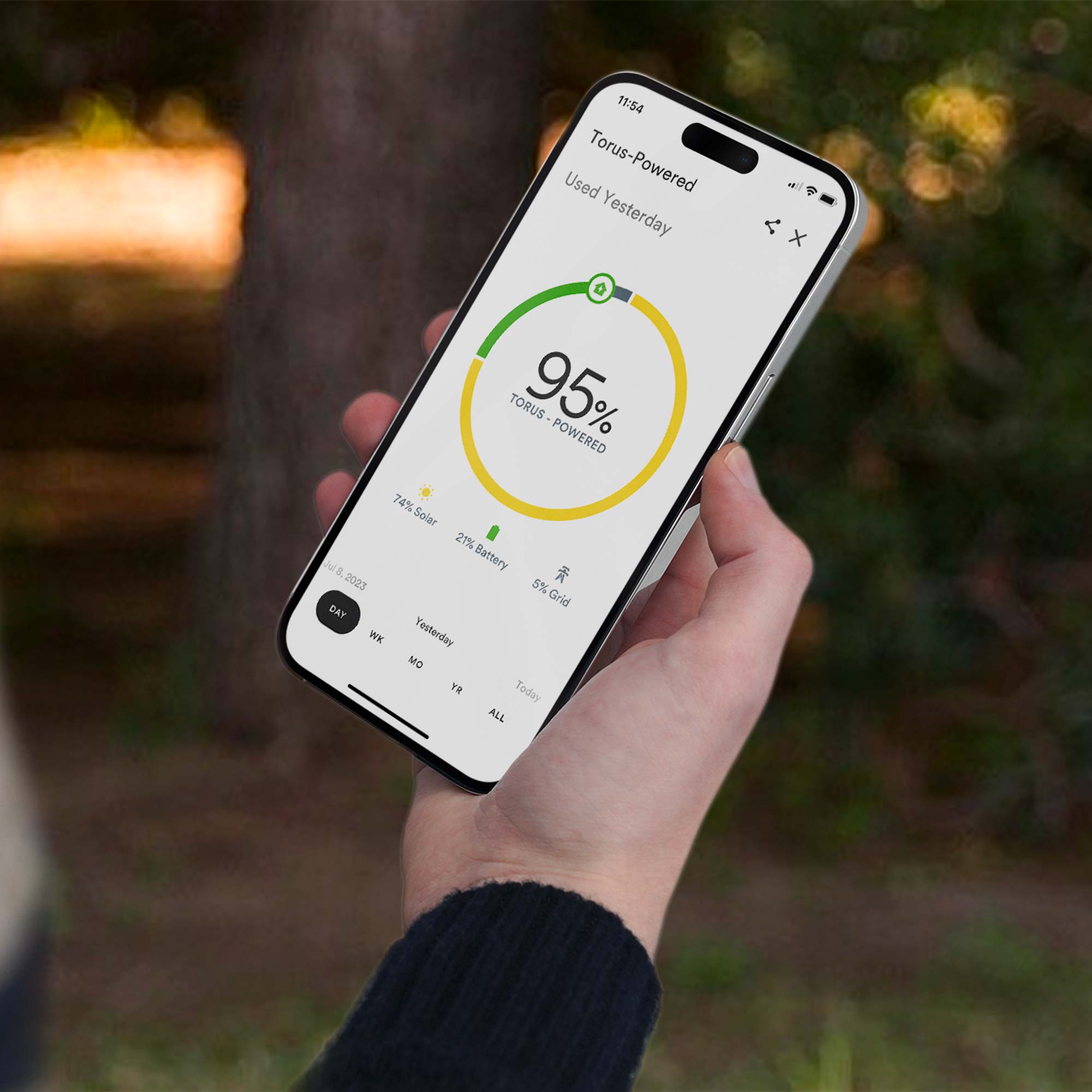 Torus App
Today
Today highlights important insights and recommended actions to boost your home's efficiency on a daily basis.
With Torus-Powered Score, you can quickly see what percentage of your home's electricity is coming from renewables and battery storage instead of the utility grid. A high Torus-Powered Score means you are actively reducing your CO2 emissions, power bill, and reliance on the grid.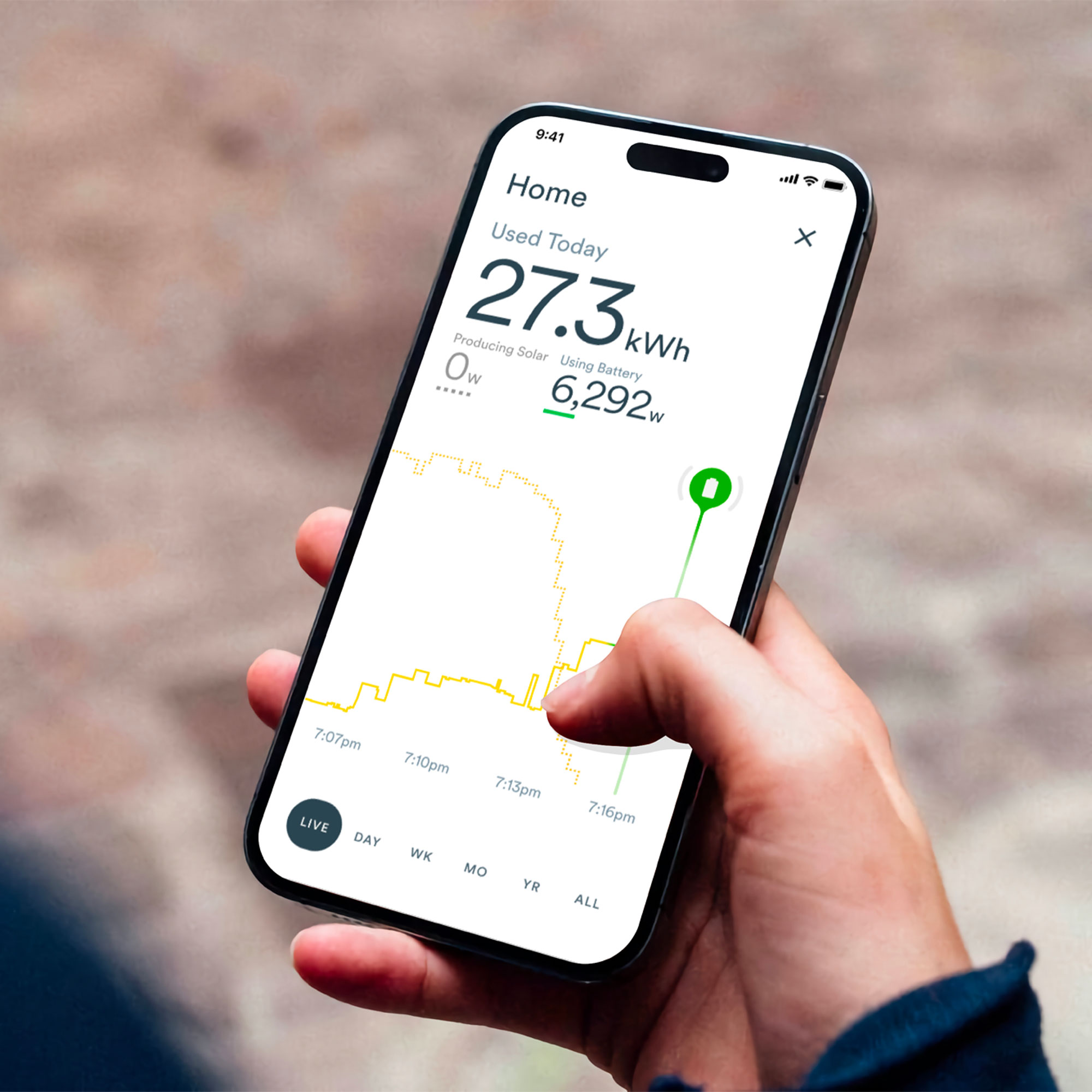 Torus App
Power
With the Torus App, you can monitor your energy consumption in real-time, explore historical trends, and see where your electricity comes from across daily, weekly, monthly, and yearly views
See how much energy your home is using and track whether that electricity came from your renewables, battery storage, or the grid. Identify excess renewable energy and easily put it to work or save it for later use.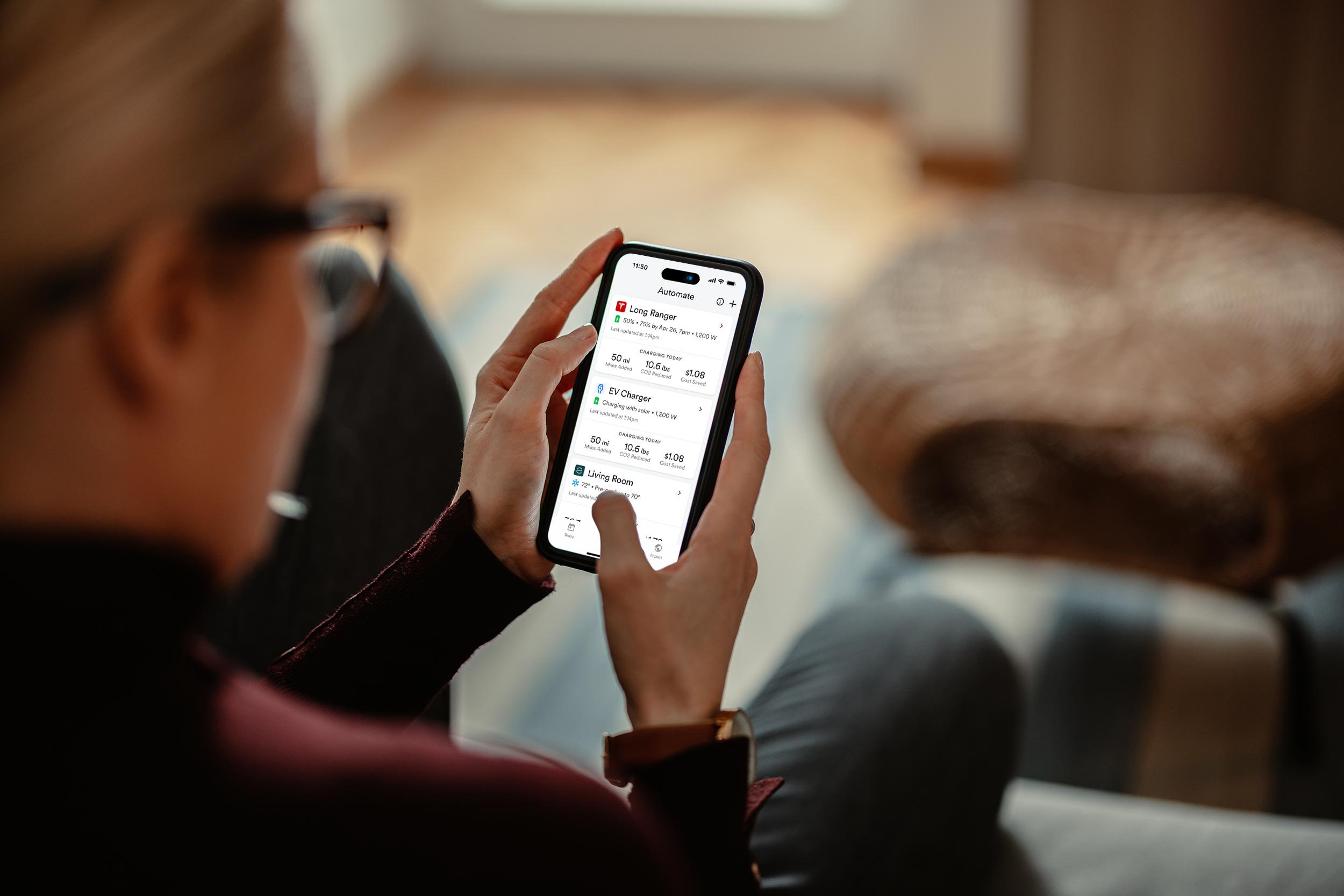 Torus App
Automate
The Torus App's thoughtful automations empower you to maximize your CO2 reduction, savings, and home energy efficiency.
Adding a Torus EV Charger to your Torus Station gives you access to powerful integrations regardless of your vehicle's make or model. Automatically charge your EV with renewable energy and easily track added range, CO2 reductions, and savings through the Torus App.

With solar charging, you can keep your EV running on 100% free and clean electricity. Through the Torus App, you can set your EV charger to only use energy generated from your solar panels, making it completely independent of the grid.
Torus App
Impact
Impact reports quantify just how much you and your Torus Station are helping the environment and lowering your power bill. Compare your CO2 reductions and energy bill savings to a grid-powered home of comparable size. Track your EV's increased efficiency and lower financial cost.
See how much you've reduced your CO2 emissions with your Torus Station vs. a comparable home powered by the grid across days, weeks, months, years, and all time.
Torus App
Torus Modes™
Torus Modes automatically calibrate your home's energy consumption based on weather conditions, the electrical grid status, and your personalized needs.
Power outage? Your Torus Station has you covered! If the grid goes down, your Torus Station will switch into Off-Grid Mode and keep your home running with battery storage and renewable energy.
Learn more about Torus
Contact us to learn more about how Torus can decrease your home emissions and increase your power bill savings.
Contact Us
FAQ: Mobile App and Integrations