What is the Torus Station?
Torus Station is an intelligent energy management system that allows homeowners to produce, store, and even sell electricity from renewable sources. For homeowners, the system quickly detects grid outages, switching to backup power almost instantaneously, and efficiently manages day-to-day use through unique automations. Torus Station is designed for seamless integration with multiple batteries and enables partnerships with local utility companies for virtual power plant (VPP) applications.
Let's Compare
Torus Station Core: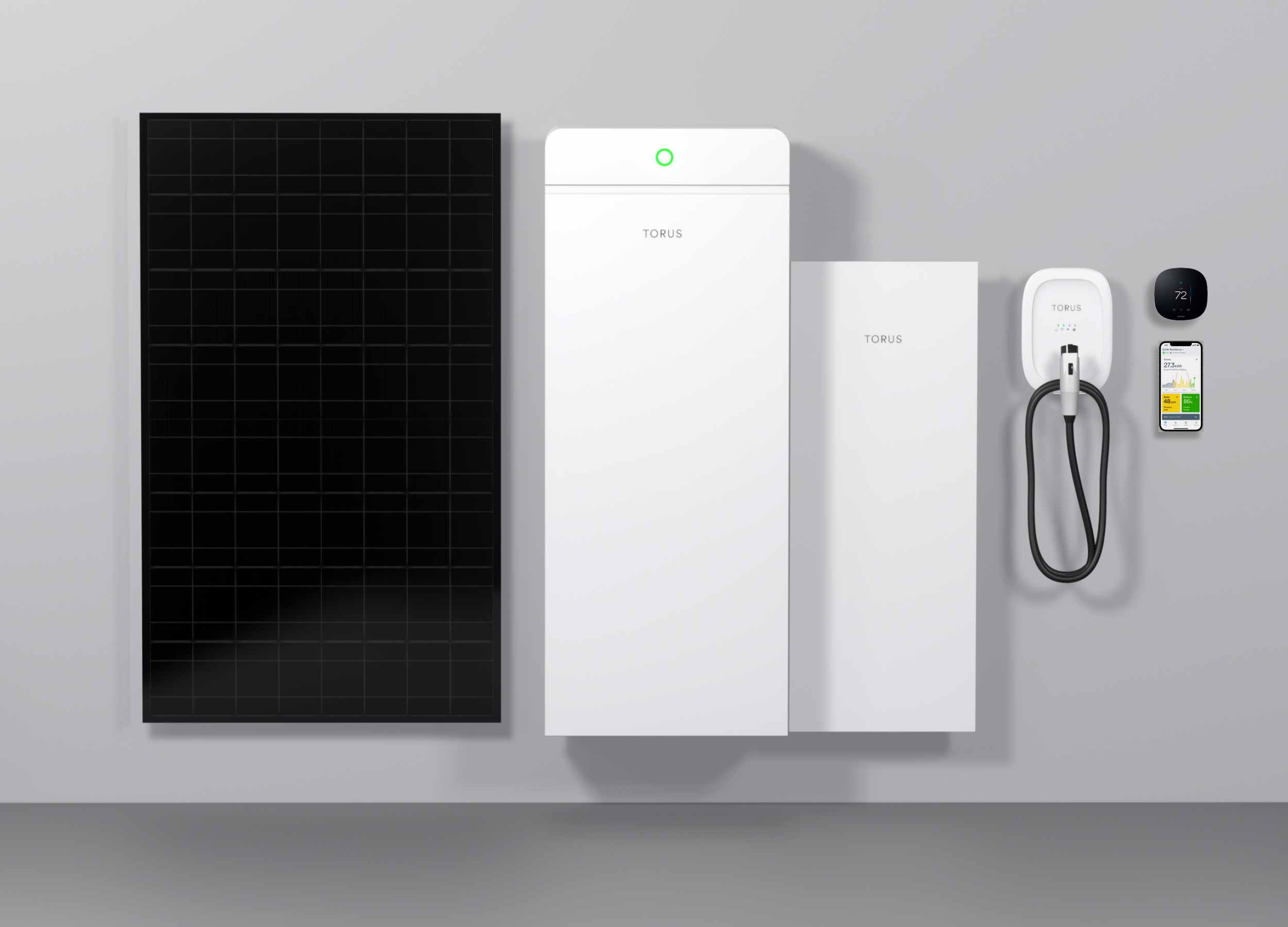 Ease of Installation
Installing Torus Station is simple, straightforward, and easy to manage.
Competitive Pricing
Torus Station Core is a more affordable option compared to many other home energy management systems.
Superior Efficiency
Because of our innovative storage and management solutions, Torus operates at over 90% efficiency, minimizing energy loss and maximizing your customers' return on investment.
Rapid Response
Torus responds almost instantly to customer's energy needs, ensuring a smooth transition between renewable energy sources, stored power, and the grid.
Scalability
Torus's modular design adapts to varying energy demands, allowing you to create custom solutions based on your clients' needs.
Installation Capabilities
Torus Station can easily integrate with any renewable energy systems, EV charging, HVAC systems, and other large home appliances, enhancing energy independence and resilience.
Become a Certified Installer
As a community, Torus values transparency, quality, growth, and sustainability. Gain access to comprehensive technical support, training resources, and marketing materials, designed to help you successfully promote and sell Torus systems.
Interested in shaping the future of energy storage? Contact us today to become an authorized Torus installer, leading the charge towards a sustainable future.
Have questions? We're here to help.
Let's Connect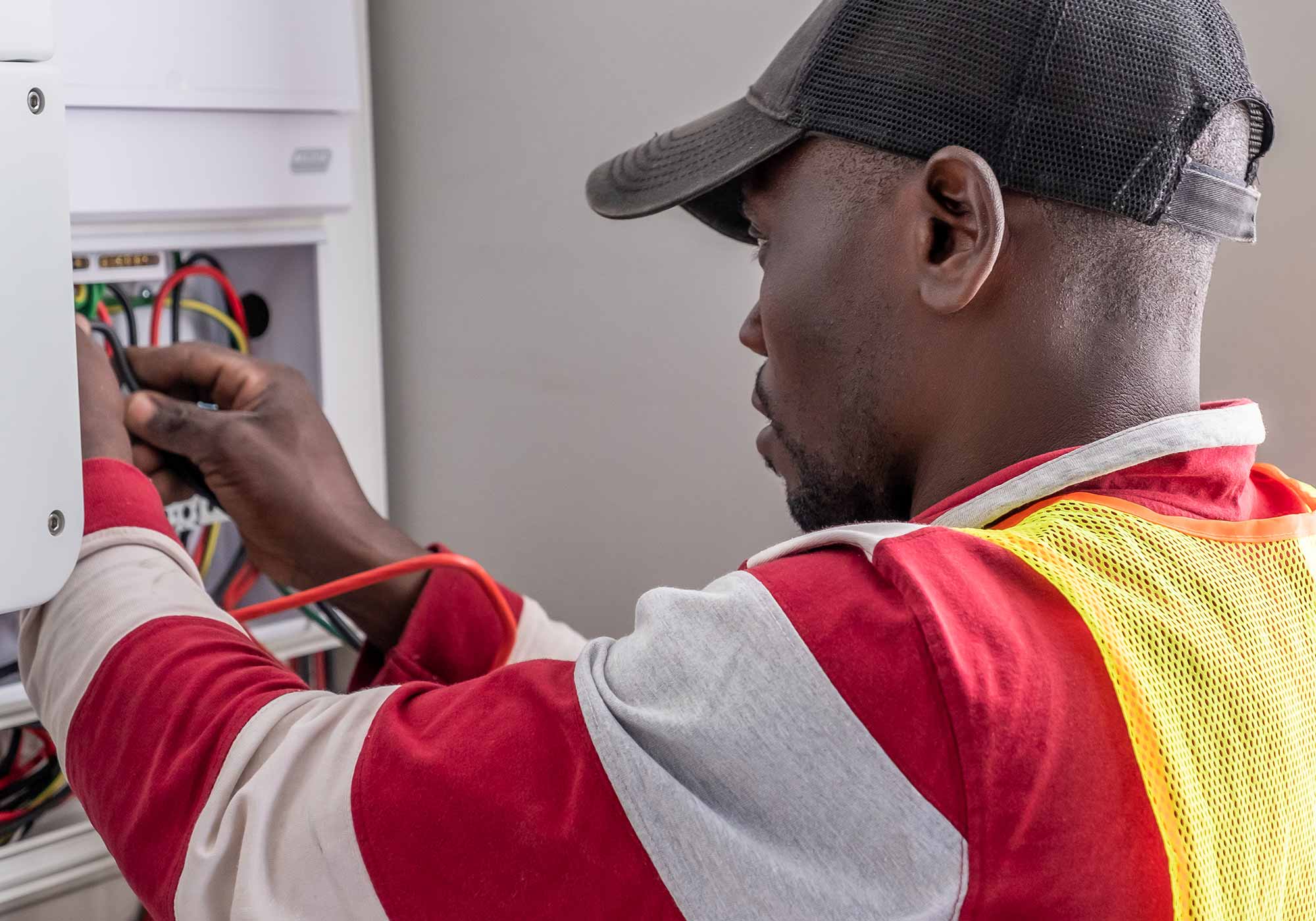 Torus Station Details & Specifications
Certifications

UL9540, UL1973, UN38.3, IEEE 1547, IEEE 2030.5, Hawaii Rule 14H, Rule 21 Phase I, II, III

Battery Capacity

10 kWh to 30 kWh, with 5 kWh increments

Smart Battery Storage

Lithium Iron Phosphate (LFP) chemistry, Cycle life of 7,000 cycles @ 0.5C, 90% DOD, 77°F, 10-year warranty

Inverter

12 kW Max DC input, 8 kW AC output (connect up to three inverters), 100A load capacity, up to four MPPTs

Off-Grid & Emergency Backup

Seamless disconnection from grid to self-powered, Automatic transfer switch when the power goes out, User-controlled off-grid capability

Torus Control™ CNS

Command and control interface between hardware and cloud, Over-the-air firmware updates, Configurability for multiple hardware support – inverters, batteries, home appliances, smart panels

Solar Panels

370-watt panel, Low-profile, black-on-black design, 3.2mm AR coating tempered glass, Dimensions 69" x 41", Operating temperature -40°F – 185°F

Torus Mobile Apps

iOS and Android
Start Your Journey
Renewable Energy Storage and Management
Why Torus?
Installing a Torus Station offers plenty of benefits. Here are a few of our favorites:
Save money on your electricity bills

Ensure energy security with backup power during outages

Reduce carbon emissions with renewables

Automate EV charging and HVAC systems with 100% renewables

Enjoy unrivaled system monitoring and support